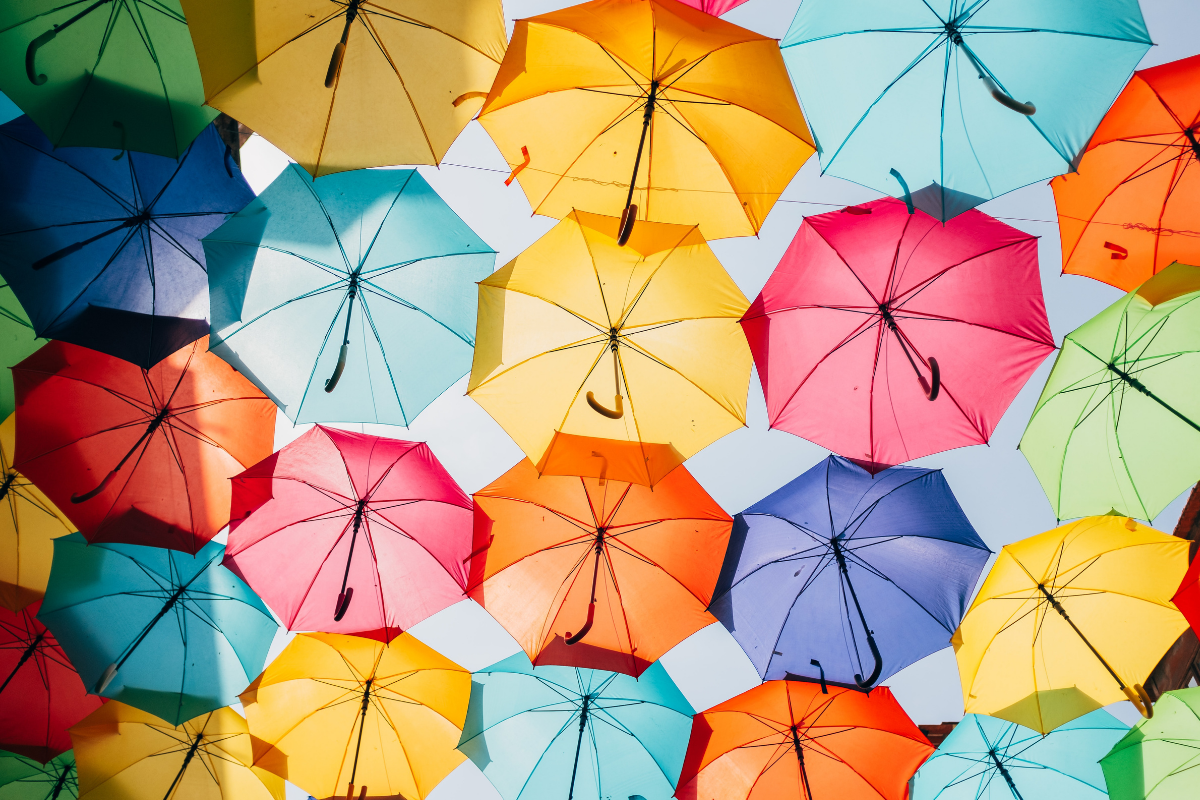 When you think of Black Friday, chances are you picture long lines, crowds and stores packed with people. This year, with many social distancing guidelines in place, Black Friday will most likely look a lot different! In order to engage with customers safely, many retailers will extend their sales on eCommerce platforms. But how can you inform your customers of this major change? We are glad you asked!
Email marketing is the most direct form of digital communication with your customers. For this reason, we recommend planning a full-scale campaign to capitalize on your Black Friday sale! We sat down with eight MailChimp experts and asked them for their best email tips to help you get started.
---
Save Emails for Black Friday
Though it feels simple and maybe counter productive, don't send Black Friday emails out until it is actually Black Friday. Leading up to the big day, you can create some buzz and excitement around the type of deals you will be dropping, but keep Thanksgiving a day of thanks. Schedule the emails to start being sent out at 5am the next day, but let Thanksgiving be a day without bombarding your customers with emails. Open rates are low on Holidays anyway. Be ready to drop your email campaign when it really matters!
Kayla Centeno, Markitors
Use Geographical Data
When trying to capitalize on Black Friday deals, use the geographical data that mailchimp provides. Mailchimp allows you to see the geographical area of your subscribers and then send emails to a certain group of people in a certain area. For users looking to capitalize on Black Friday, this is a great way to send subscribers deals for places that are near them.
Daniel Cheetham, Y Scouts
Make Your Subject Lines Stand Out
Make your subject lines stand out. Customers will be getting hundreds of emails about Black Friday from all kinds of companies besides yours, so you need to be able to capture their attention before they send your email to the trash. Avoid using generic and overused subjects like "Black Friday Deals." Is there a phrase you use that is specific to your business? Use that to stand out!
Vanessa Molica, The Lash Professional
Track Purchase Data From Previous Campaigns
Users looking to capitalize using Mailchimp during Black Friday should use the feature that allows them to track purchases based on emails sent out. Using this feature and data from previous campaigns can better help you structure a campaign that will also get customers to purchase directly from the email you sent out. Knowing what has worked and failed in the past will assist you in creating an effective campaign on one of the busiest shopping days of the year.
Peter Babichenko, Sahara Case
Get Ready Early
Black Friday comes sooner than you may think and you wake up with no resources ready to be sent. Get ready with your copy, visual, value proposition, and schedule campaigns upfront. Plus, make sure you test it out – subject lines, emails and your value propositions- through small batches of ads.
Jakub Kliszczak, Channels
Follow Up Campaigns
Mailchimp makes it easy to follow up on an email campaign to those who did not open an email. For Black Friday, I recommend sending at least three emails: pre-Black Friday, on the day, and one for Cyber Monday—depending on the needs of your business. By segmenting and following up with those who did not open previous campaigns or have made a purchase, you can maximize the most engagement and revenue generation from these emails, without disrupting users who had already made a purchase.
Hung Nguyen, Smallpdf
Deep Clean Your Mailing List
Whether it's Mailchimp, or another CRM like HubSpot, Constant Contact, Salesforce, etc. the biggest issue I see is businesses that struggle with sending specific information to customer categories. Who are your personas? What product is best, per persona? Where are they in your buying cycle? If it's an existing customer, what items could complement their last purchase? When you have clean data combined with clear solutions, you can share email communications that connect to their challenges, create credibility so you creatively stand out and inspire prospects to accomplish their goals.
Mark Jamnik, Enjoy Life Daily
Keep it Simple
Consumers get hundreds of emails in the build up to Black Friday so it's important to make things easy for them. You can do this by focusing on a sitewide offer, a specific product category, or a small handful of items.
Liam Quinn, Reach Interactive