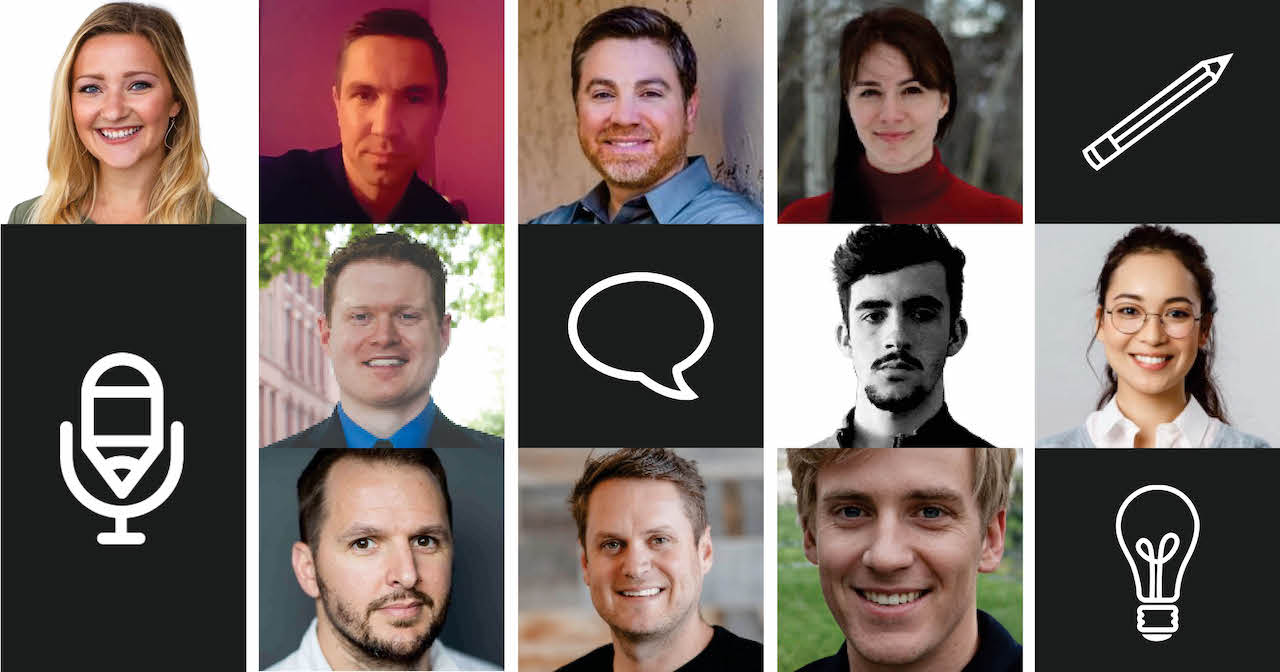 How is your small business benefiting from local SEO? How are you measuring that benefit?
Being a local business comes with a lot of perks. However, it can be discouraging to feel like you have to go up against the big-name brands. The continued growth of your business is important and could benefit from local SEO work.
To help local businesses rank better for their local SEO, we asked small business owners and business professionals this question for their best insights. From increasing website traffic to building your community, there are several benefits that may help you rethink your SEO strategy and continue the growth of your business.
Here are ten benefits of local SEO for local businesses:
See Results in Sales
Get on Google My Business
Increase Website Traffic
Generate High-Quality Leads
Track Success With CRM
Build Your Community
Boost Online Visibility
Help Customers Support Local
Utilize SEO Tools
Create Specific Content
---
See Results in Sales
Local SEO is a more vital strategy for small businesses than you might think. Did you know that 50% of people who did a local search on their phone went to a physical location that day? 18% of those searches also lead to an immediate sale. Google has put such an importance on local SEO that they have provided a guide on how to improve your local ranking on Google. Small businesses with local, brick and mortar locations can't afford to NOT invest in local SEO efforts. The benefits are simple, local SEO leads people to your store and results in sales! 
Bailey Mills, Markitors
Get on Google My Business
Appliance repairs are a service that customers look for on the local level. Some customers want to avoid the big, national companies who pass themselves off as "local," and would prefer to work with a company that is actually local to the area. That's where small businesses can really benefit from local SEO initiatives. By getting visibility for local searches through a Google My Business profile, businesses can better connect with prospective customers in their service area. 
Alex Belladorsi, Appliance Technician
Increase Website Traffic
Since I started investing in local SEO strategies, potential customers can find me and learn more about my business and the products that I offer on my website. My main reason for investing in local SEO is to drive traffic to my website, and ultimately, get more requests for quotes. The increase in quotation requests from my websites is how I measure the success of this business strategy.
Brian Greenberg, Insurist
Generate High-Quality Leads
The highest-quality leads for my transcription business come from organic search. Clients who find me on Google are usually larger companies with longer-term projects, as opposed to the tire kickers who tend to frequent local business directories. I keep it simple when it comes to measuring my local SEO efforts: Using basic rank tracking software, I audit my rankings every month, and I aim for an overall increase in average position for my target keywords. If I see more red than green, it usually means I need to focus more on my link-building strategy.
Chloe Brittain, Opal Transcription Services
Track Success With CRM
My personal injury law office has benefited a great deal from local SEO. I have attracted numerous new clients to my office as a result of local SEO. I measure the success of local SEO by using CRM (customer relationship management) software that tracks how any lead that contacts my office found my office. This allows me to determine whether any marketing source I invest in for my company is worth the money I am investing.
Tate Meagher, Meagher Law Office, PLLC
Build Your Community
Supporting local businesses has been a consumer trend for a number of years now, and even urbanists are re-thinking the cities of the future so that most people will be able to quench their thirst for goods and services at a local level, thereby reducing unnecessary car travel and pollution. This is where local SEO, the art of optimizing your content and visibility online to a local audience, comes in. It is more than about online visibility: it is also about having local customers return and help create a real sense of community, where customers feel at home and like they're part of something. The role of local SEO then takes a whole new meaning: by reminding local customers of your presence online with relatable content they will be coming back to you in no time.
Daniel Torres, Zety
Boost Online Visibility
I am a small business owner and have utilized local SEO for my company. I have optimized the business site for the USA. As a local business operator, I have always wanted my web pages to rank for specific search queries performed by a local group of audience. Local SEO helped me a lot to promote WeInvoice on various location-based keywords. I have gained huge traffic from Arizona, Alaska, California, Connecticut, and others. With the help of local SEO, I got a higher ranking locally without many worries. It boosts my online visibility and fetches traffic from those locations. Therefore, the conversion rate has increased after attracting the targeted traffic. Now, competition is less, and chances of clicking are massive.
Eden Cheng, WeInvoice
Help Customers Support Local
Our business thrives on local SEO. Being a watch company out of Dallas, TX we use local SEO to drive our business locally in Dallas. We find that people really want to support local businesses and will buy our watches to support a local Dallas-Fort Worth business. We find that our local SEO efforts really help raise awareness around our brand to the Dallas area. We are then able to target people who land on our website through social media advertisements. We find this to be a really effective way to convert people into buyers.
Craig Carter, Jack Mason
Utilize SEO Tools
In terms of SEO Tools for site audits, I've found Ahrefs to be extremely useful. It's one of the most user-friendly options out there and provides you with a comprehensive analysis of all aspects of your website's traffic, backlink profile, and competitor information too. If I had to pick one tool to use, I would definitely choose Ahrefs.
Brandon Brown, Grin
Create Specific Content
Our firm has benefited a lot from local SEO as it helps us to build stronger relationships for more precise reasons. As a firm operating in the niche of personal injury law, we understand the benefits of focusing on niche categories in order to grow trust. Local SEO helps us do that by allowing our audience to find a local firm with lawyers who can accurately address their needs. This is done through the creation of more specific content, using long-tail keywords, and more. While the audience reach for local SEO techniques is smaller, the value you get from that audience is very high, and our aim is, therefore, to continue using these techniques for the foreseeable future.
Peter Horne, Geoff McDonald and Associates
Terkel creates community-driven content featuring expert insights. Sign up at terkel.io to answer questions and get published.