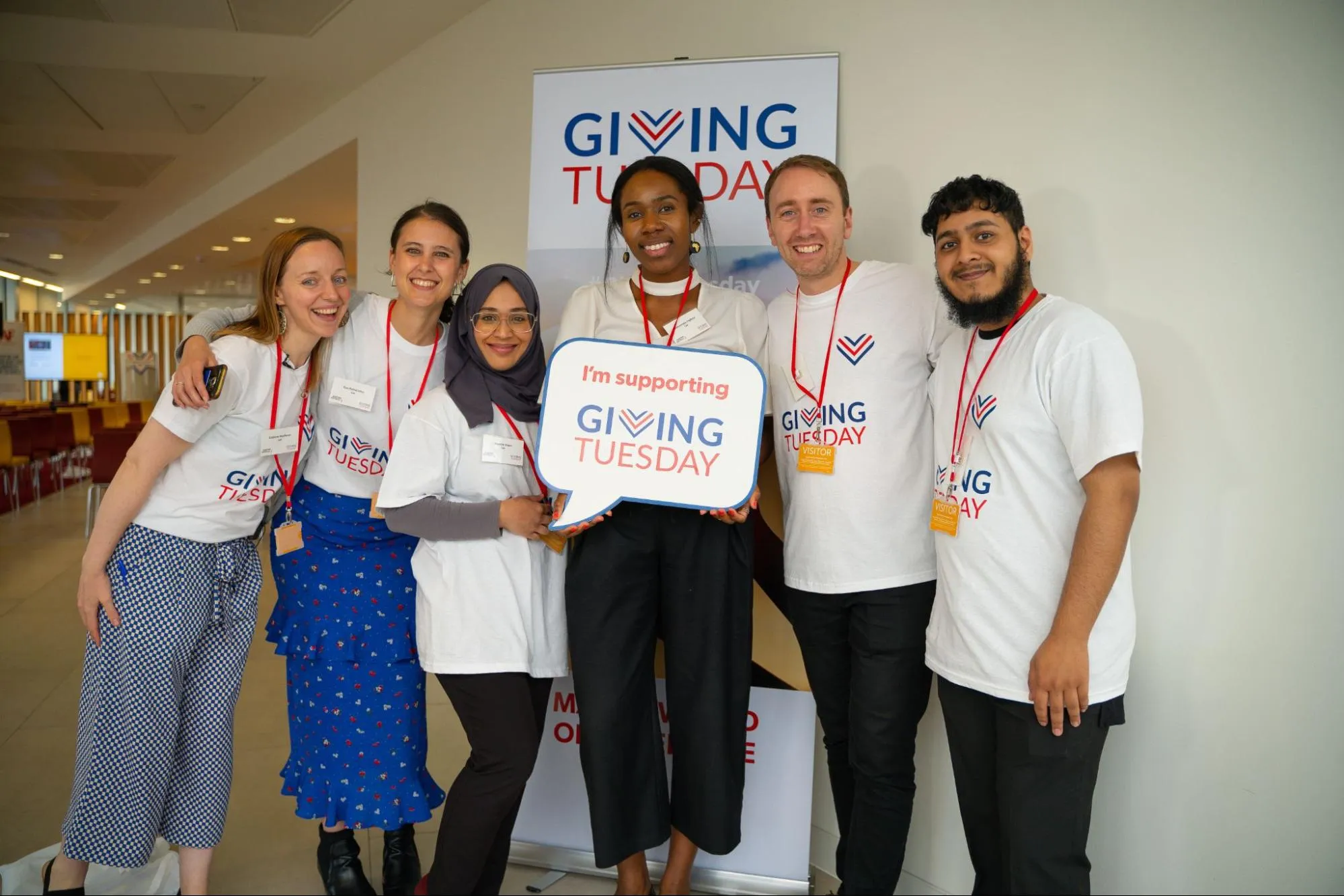 6 Giving Tuesday Email Strategies that Actually Worked
To help you maximize your "Giving Tuesday" email strategy, we asked six experienced CEOs, founders, and marketing managers to share their most successful tactics. From promoting a unified nonprofit message to leveraging nostalgia and data, discover the top six strategies that have proven to boost donations and engagement in the past.
Promote a Unified Nonprofit Message
Boost Donations with Authentic Storytelling
Run a Personalized Matching Challenge
Use the "Impact Story" Strategy
Recognize Donors with a Roll Call
Leverage Nostalgia and Data
Promote a Unified Nonprofit Message
At Share Detroit, our mission is to support the missions of over 360 nonprofits in our area. During Giving Tuesday and throughout the holiday season, we do this by creating content and messaging that all Detroit area nonprofits can use to promote their mission work and be a powerful part of a larger community of nonprofits.
With this common branding and messaging, led by Share Detroit, we know that supporting all nonprofits with consistent messaging and collaboration allows everyone to be seen and attracts more support from our community of caring neighbors, clubs, religious groups, and corporate foundations. Our advice is to collaborate and promote a unified message to receive more visibility, which will lead to more support.
Karly Moore
Director of Nonprofit and Community Impact, SHARE Detroit
---
Boost Donations with Authentic Storytelling
Personalized storytelling is a Giving Tuesday email strategy that has delivered remarkable results. Emails crafted to share impactful, real-life stories of those positively affected by donations have led to a 45% increase in engagement and a 30% boost in donations.
For instance, consider a nonprofit organization that, instead of generic appeals, sends out emails featuring stories of individuals whose lives had been transformed through their programs. These heartfelt narratives resonated with donors, inspiring them to contribute.
In essence, this strategy elevated Giving Tuesday campaigns from mere requests for funds to powerful, emotion-driven connections. Weaving authentic stories into emails taps into the empathy of supporters, driving higher engagement and donations.
Himanshu Sharma
CEO and Founder, Academy of Digital Marketing
---
Run a Personalized Matching Challenge
The Personalized Matching Challenge was an email approach for Giving Tuesday that proved to be very effective. In this method, personalized emails were sent to supporters to inform them that the director of the group would match their donations.
This not only made their money go further, but it also gave the effort a more personal feel. By emphasizing "I will match your donation," a feeling of trust and urgency was created, which encouraged supporters to act quickly.
As a result, a lot more money was donated because people wanted to maximize their contributions. Additionally, the level of engagement increased when donors shared the campaign enthusiastically on social media, encouraging their networks to participate in this unique, limited-time opportunity.
Carl Panepinto
Marketing Manager, Easy Allied Health
---
Use the "Impact Story" Strategy
The "Impact Story" strategy has proven highly effective in the past as a "Giving Tuesday" email strategy. Instead of merely requesting donations, a compelling story that illustrated the impact of our organization's work in the real world was shared. This narrative highlighted an individual or community that had benefited directly from our efforts.
This strategy resonated with supporters because it created an emotional connection between them and the cause. They could observe the tangible impact of their contributions. Vivid images, personal testimonials, and progress metrics were included in the email to increase engagement.
The outcome? Donations and participation soared. Not only did donors donate, but they also became part of a meaningful narrative. Sharing the results of supporters' efforts resulted in a sense of satisfaction and a stronger desire to continue supporting the cause. This strategy transformed 'Giving Tuesday' into a day of genuine giving and connection.
Martin Seeley
CEO, Mattress Next Day
---
Recognize Donors with a Roll Call
One Giving Tuesday email strategy that has worked well for us in the past is what we call "The Donor Roll Call."
This particular strategy involves reaching out to your current donor list and emphasizing their impact on the organization, thanking them by name for their continued support. In this email, it's important to highlight how your donors have made a difference and why their gifts are so important.
Rehana Aslam
Marketing Assistant, Instantly API
---
Leverage Nostalgia and Data
One "Giving Tuesday" during the early days of my startup journey, I recall we leveraged a heartfelt, nostalgia-driven email strategy. I called it the "Remember When" campaign.
Do you remember your first bicycle? The feeling of freedom, the wind in your hair? We drew a metaphorical connection between that innocent joy and the change a single donation could bring. We incorporated visuals from our startup's early days, a tiny room, three people, and a dream—juxtaposed with where we were 10 years down the line, serving thousands. Stats were sprinkled in, showing a 120% growth in user engagement and how 70% of our milestones were community-backed.
The results? A whopping 45% spike in donations compared to the previous year. It's amazing what a stroll down memory lane, coupled with hard data, can do for engagement. Isn't it fascinating how emotions and numbers, when strung together rightly, can craft magic?
Ankit Prakash
Founder, Sprout24
---
Submit Your Answer
Would you like to submit an alternate answer to the question, "What is one 'Giving Tuesday' email strategy that worked well for you in the past? Share how this strategy boosted donations/engagement."
Related Articles