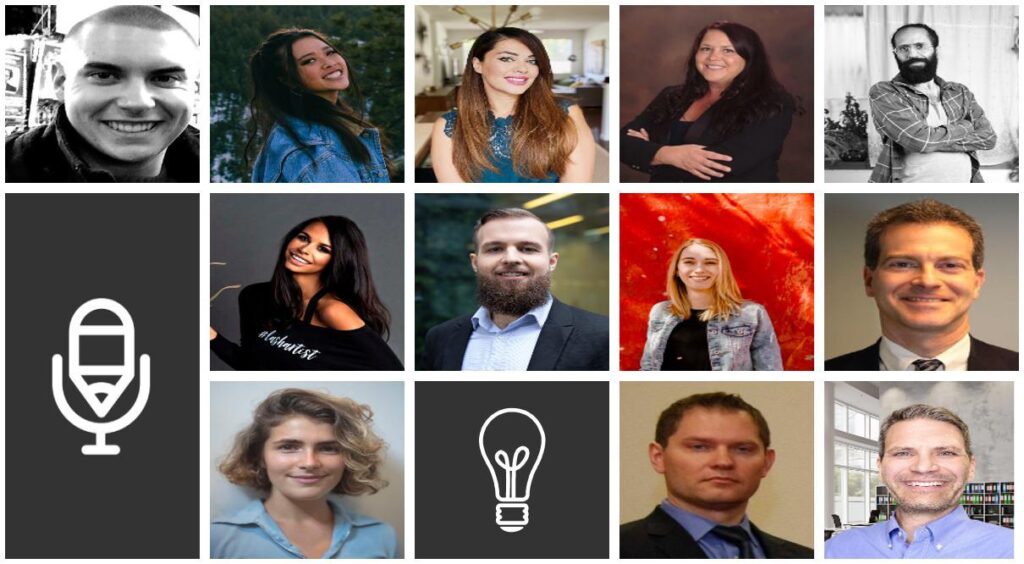 Why is email marketing still worth it in 2022? Please give one reason.
To help you better understand the value of email marketing, we asked marketing professionals and business leaders this question for their insights. From providing great ROI to building brand awareness, there are several reasons why email marketing is still worth it in 2022.
Here are twelve reason why email marketing is worthwhile into 2022: 
Retains Clients
Reduces Waste
Provides Great ROI
Works for B2B and B2C Campaigns
Saves Time and Money
Encourages Action
Hyper-Personalized Emails
Provides Value
Enables In-Depth Conversations
Sends Information to Select Groups
Gains Brand Awareness
Converts Leads into Clients
---
Retains Clients
Email marketing will continue to be the most effective and efficient means of acquiring and retaining clients in 2022. It has the potential to keep your company afloat or rocket it into the stratosphere, all while providing a healthy return on investment. It will be even stronger than before, and it will bring with it plenty of benefits and opportunities that, if fully explored, can propel your company to new heights.
Lior Abady, Boho Magic
Reduces Waste
At a physical business location, it is great to be able to speak directly with clients or hand them physical pamphlets, however, physical pamphlets are often wasteful. Most people would either throw out the page immediately or need a reminder of the information at a later date. As such, most clients would much rather receive an email with useful information and reminders of specials and events. This is why email marketing will continue to be worth it to my business now and into the future. This way, I can ensure that my resources are reducing waste, while also providing the right information at the right time to the right clients.
Vanessa Molica, The Lash & Sugar Company
Provides Great ROI
Despite the fact that email marketing is over 20 years old, it continues to play a pivotal role in modern business. In fact,according to Experian, $1 spent on email advertising shows a return between $45 – $51, making it a highly profitable marketing strategy. However, email marketing is always evolving, and you can't expect to gain new subscribers by employing old and out-of-date content creation techniques. On the contrary, in order to capture the attention of the target audience, you must learn how to integrate traditional and digital techniques.
Vicky Franko, Insura
Works for B2B and B2C Campaigns
Email marketing isn't dead, and it's never been. Many businesses, large and small, are reaping the benefits of a B2B email marketing strategy. Email marketing is still one of the most efficient marketing methods for both B2B and B2C companies. Instead of debating if email marketing is still worthwhile in 2022, marketers should focus on upgrading their strategies. You can convert email into a profitable marketing approach if you pay attention to consumer preferences and follow industry best practices.
Eric Blumenthal, Zoe Print
Saves Time and Money
In 2022, email marketing will still be a very effective digital marketing strategy. Beneficial due to its low-cost, time-savings, efficiency, and accuracy, email marketing is a powerful marketing strategy in a digital marketing campaign. Email marketing is often overlooked these days, it is still a good idea to use this well-known and cost-effective marketing approach to reach out to your digital audience. All of your digital marketing efforts may be easily integrated via email. It's also worth noting that practically everyone with internet access has at least one current email address, which is the best choice for focusing on email marketing.
Henry Babicheknko, Stomadent
Encourages Action
Let's face it, most professionals today are frequently checking their inbox multiple times a day. Email campaigns are an easy and simple way to ignite action within your community! We use email marketing in order to send out weekly opportunities to our audience. From our email, our community can view new opportunities and easily navigate to our platform in order to act on these opportunities. This is a sleek way to reach your community and add value to your subscribers, all while being relatively non-intrusive compared to other forms of advertisements.
Thylan Le, Markitors
Hyper-Personalized Emails
Yes, email marketing is still worth it in 2022. Here is the biggest reason why: trigger-based emails. Let's say I send someone a daily email where I talk about different topics. Let's say day 1 is about email marketing, day 2 is about content marketing, and day 3 is about social media marketing.

I can set up different triggers to hyper-personalize the emails based on the email subscriber's activity. So, if the subscriber ignores the first two emails and clicks on the third one, it is a signal to me to send more emails about social media marketing. Based on that click, I can put the subscriber in a different sequence built around nothing but social media content.

James Pollard, The Advisor Coach LLC
Provides Value
Plain and simple, share great content and your subscribers will consume it. Email is cost-efficient, targeted, and has outstanding conversion rates. The problem with email is so many marketers don't provide value and soon the subscriber loses interest. Then they either stop opening or worse unsubscribe. Either way it is hard, if not impossible, to win them back. So only send when you have great content that provides value.
Eric Rutin, Marketing Mentor
Enables In-Depth Conversations
Unlike visual forms and calls, emails have the advantage of being the best communication form for longer messages. Many people treat email newsletters similar to the press and are willing to retain their focus longer. It is also a preferred medium of communication for Generation X and those that don't like lengthy podcasts and Youtube videos. As such, an email will remain effective in passing complex ideas and long-form content at scale and without time pressure on the reader.
Michael Sena, SENACEA
Sends Information to Select Groups
Although social media has become arguably a more popular form of digital marketing than email marketing, this is not to say that email marketing is still not important. One of the main differences between social media marketing and email marketing is that social media marketing is meant for anyone online to see, while email marketing can only be sent to a select group of email addresses from people who have previously expressed some kind of interest in your company.

Organizing these emails into particular groups can end up being beneficial for sending out strategic email blasts. For example, if you have an email list of all of your previous customers who have not done business with your company lately, you can send out a marketing email to them to thank them for their prior business and to encourage them to do business with your company again.
Amber Theurer, ivee
Gains Brand Awareness
While email marketing is certainly not perfect, it is still an important marketing tool for companies as we move into 2022. This is especially true for a new brand that doesn't have much awareness yet. Especially when entering a saturated market, email marketing is a great tool to tell your story and offer an explanation of the value your product/service will add in their lives. Though it shouldn't be solely relied on as a marketing source, it is highly powerful to have as part of your marketing strategy. In addition, it is cost effective, drives traffic to your company website, and gives you a space to engage with your audience by asking them for feedback through surveys, etc.
Sara Shah, Journ
Converts Leads into Clients
Even though many marketers are becoming more and more skeptical about email marketing and its effectiveness, it is an extremely powerful tool. Emailing is probably the easiest way to reach your leads and convert them into clients. Just think about it, email gives you what none of the ads or targeted sponsored content does — a person's attention. Not to mention that it is the content they willingly signed up for to either receive curated offers or learn more about your business and its offerings. The hardest work here is done, you don't need to fight for their attention with ads, cold calls or cold emails. They came to you because they are interested in your product or service.
Anna Klis, HelloFlow
Terkel creates community-driven content featuring expert insights. Sign up at terkel.io to answer questions and get published.