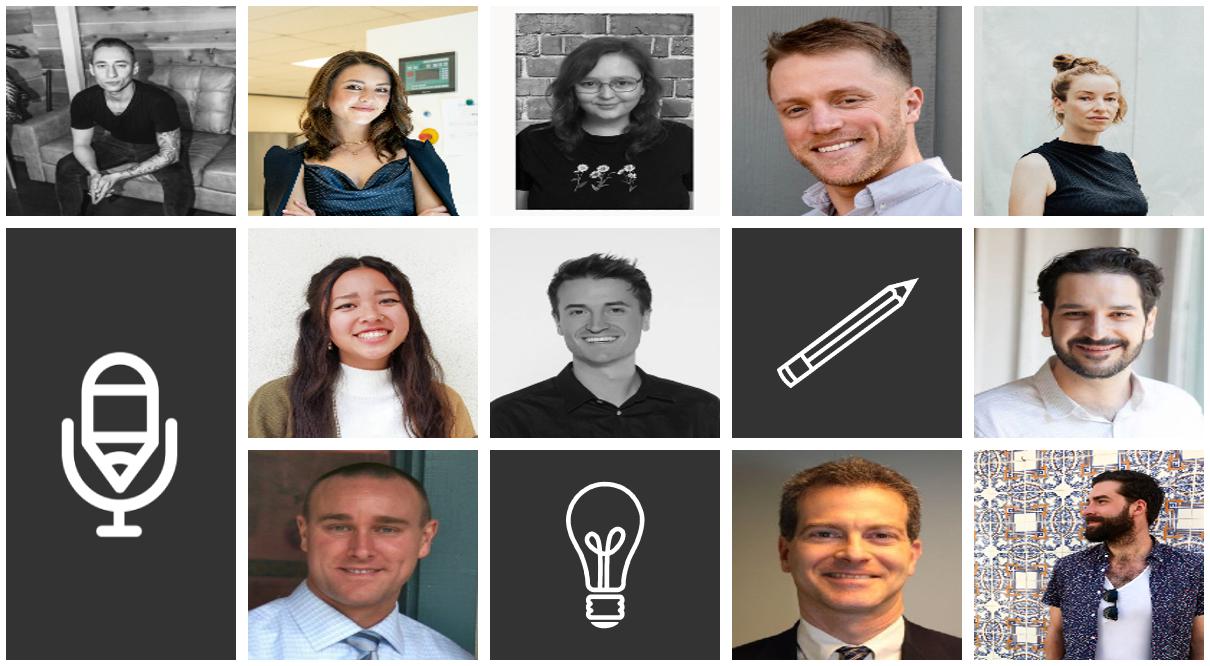 What is one Mailchimp merge tag to use in an email campaign?
To help you with your business' Mailchimp efforts, we asked marketing experts and business leaders this question for their best insight. From utilizing date tools to adding a poll to a campaign, there are several strategies that may help you better utilize Mailchimp's merge tags for your next email campaign.
Here are 11 top Mailchimp merge tags:
Don't Overlook Personalization
Utilize Date Tools to Save Time
Put a Professional Step Forward
Confirm the User's Email Address
Speak in the Reader's Language
Add Convenience for Your Email List
Provide Dynamic Content
Make an Impact With Subject Line Merge Tags
Always Enable Users to Unsubscribe
Help Knew Customers Get to Know You
Add a Poll to a Campaign
---
Don't Overlook Personalization
Without a doubt, you should make use of the "*|FNAME|*" merge tag, which inserts a subscriber's first name into an email. Personalization should never be overlooked since people are more likely to open and interact with messages they feel are directed at them. This is true even if they know they are on a list. So, giving it that personal touch can make a world of difference for your email campaign.
Eric Blumenthal, Zoe Print
Utilize Date Tools to Save Time
We send out weekly email campaigns to our users about new opportunities on our platform. Therefore, my favorite Mailchimp tag to use is "*|DATE:X|*" which will display the current date in whatever format that you prefer.
This tag is a big time saver when creating weekly emails. To use this tag, replace "X" with a date format, such as "*|DATE:d/m/y|*"
Thylan Le, Markitors
Put a Professional Step Forward
To insert your brand's logo into the email utilize the merge tag | brand : logo |. This merge tag is great for inserting your brand logo into the email that you are sending to your customers.
This personalizes the email and makes it more presentable to your customers. You will come off more professional and it will help you tailor your emails better to your audience.
Chris Gadek, AdQuick
Confirm the User's Email Address
The EMAIL merge tag is useful in email footers. It confirms the current email address of your database contacts. This is especially important when confirming which email will be unsubscribed if the user decides to unsubscribe.
Amber Reed-Johnson, Giraffe Social Media
Speak in the Reader's Language
It's really important to include the language merge tag |MC_LANGUAGE|. It allows users to see content in their preferred language based on their profile information. This merge tag inserts a language code at the top. For example, it's 'EN' for English.
Ryan Brown, Kenra Professional
Add Convenience for Your Email List
There is a merge tag that provides a link that says, "Add us to your address book." This gives your email recipients the option to add your company's email to their address books in case they want to email the company in the future.
Down the line when one of your email subscribers is trying to find your company's email address, they'll be able to discover it quickly in their address books instead of having to take longer to search for it. People will appreciate this small way of making their lives a little bit easier when they want to email your company.
Joaquín Roca, Minerva
Provide Dynamic Content
Collecting information about your audience through the Mailchimp signup form is saved in an "audience" field and tied to merge tags. As a marketer, using their services for sending email campaigns (you should be!) allows you to insert personalized or dynamic content for these people into any of those mailings they're involved with!
Saskia Ketz, Mojomox
Make an Impact With Subject Line Merge Tags
The first thing that a person sees when opening their email is the subject line, and that is why the subject merge tag in Mailchimp is so critical. The subject acts as your call to action and drives the person to open your email.
Mailchimp's program allows for both a prominent subject line in the receiver's mailbox and in the body of text. It creates uniformity while driving the topics that the sender wants to emphasize. It is the most impactful merge tag that Mailchimp offers and is the most effective in an email campaign.
Jeff Meeks, EnergyFit
Always Enable Users to Unsubscribe
You should always have the option for your subscribers to unsubscribe from marketing emails, and you can include this as a merge tag. This will allow people to click a button that says "unsubscribe" which will open up a new page where they can enter their email address to officially take themselves off the email list. If you do not include this merge tag, this will likely bring in complaints.
Mike Clare, Mood Health
Help New Customers Get to Know You
An important aspect of email marketing is to provide a history of previous links and newsletters, so as potential new customers are added to your list, they have reference points to learn about your business, which is exactly what Mailchimp's List:RecentX merge tag accomplishes.
This tag provides a list of recent campaigns and categorizes them according to subject matter and date. It can be adjusted to show the ten most recent campaigns or less, depending on how far back you would like your new members to reference. The List:RecentX merge tag is a great tool to demonstrate not only previous campaign highlights but to establish the history of your business.
Adelle Archer, Eterneva
Add a Poll to a Campaign
One really impactful way of gauging subscriber sentiment on a topic is through a simple poll, and Mailchimp makes it super easy. You can embed a very quick and aesthetically pleasing survey on a 1-10 rating scale right in the body of your email.
By embedding it directly in the email, poll responses are much greater than asking users to link over to a SurveyMonkey poll through a URL. To use the "add a poll" merge tag in your campaign, just use the *|POLL:RATING:x|* and *|END:POLL|* merge tags to open and close your poll.
John Ross, Test Prep Insight
Terkel creates community-driven content featuring expert insights. Sign up at terkel.io to answer questions and get published.