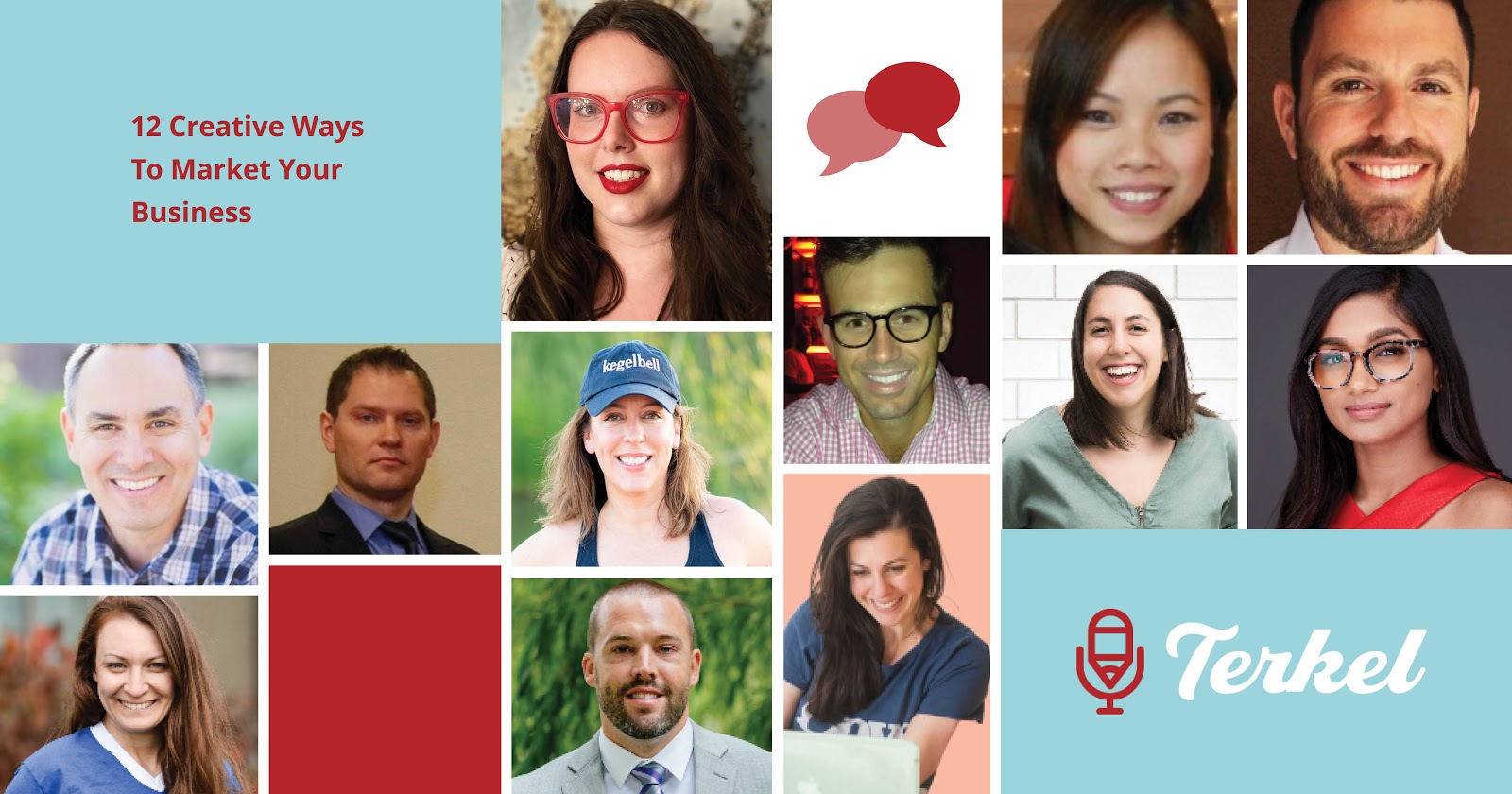 What is one creative way you plan to market your business in 2021? What do you have planned?
We asked marketing professionals and business owners about what they have in store for the year ahead.
Here are twelve creative ways to market your business.
Instagram Reels
Prioritize Video Content
Plain Text Emails
Optimized Blog Content
Join Online Communities
TikTok
Exterior Branding
Get Personal
Hit It Old School
Highlight Success Stories
Establish Yourself as Experts
Live Shopping on Apps
Instagram Reels
Everything is virtual these days and one of the most creative things you can do is capitalize on this. I am a big fan of Instagram's "Reels" feature which is similar to TikTok. I've seen a lot of business owners using Reels to teach their followers something short and fun. You could do a simple "3 Tips for…" and set it to music. It makes for fun content and it gets a lot more exposure than a traditional Instagram post. Make sure to include hashtags in your caption!
Emily Ryan, Westfield Creative
Prioritize Video Content
Video creation is one of the most creative ways to market your business in 2021. Studies show that video content performs better on social media and also increases the average time on page for web users, and it is a powerful tactic that not many people use due to the labor-intensive nature of video production. We are excited to do more in this space come 2021!
Noah Downs, American Pipeline Solutions 
Plain Text Emails
Sending personalized, plain text email messages to existing and prospective customers is a simple, but underutilized marketing tactic. We receive so many emails every day, but if you can insert your business into an inbox in an unobtrusive way, then you are able to deepen customer relationships and be there when customers need you.
Carey Wilbur, Charter Capital
Optimized Blog Content
Going into 2021, we plan to create high-quality, optimized content to be featured on our blog. Our goal is to be the most trusted experts in our industry. This helps us organically rank on search engines and be the featured page when people are looking for durable device cases. We have gotten really creative with keywords and topics to appeal to potential customers and just rolled out a 3-month content strategy to aid in our marketing efforts. Content will be king in 2021.
Peter Babichenko, Sahara Case 
Join Online Communities
One creative way you can market your business in 2021 is to join different online communities! I personally attend online webinars and meetups for female entrepreneurs and creatives to build my network and promote my company to potential clients. In addition to the reach these communities provide for my company, they also give me the opportunity to meet other prominent professionals in my vertical who help me get even better at my craft.
Nikitha Lokareddy, Markitors 
TikTok
A tactic we have been utilizing in 2020 and will use well into 2021 is TikTok. With over 800 million monthly active users, Tik Tok is officially the hottest new social media platform. While TikTok is thought to just be for teens, we have found that a lot of our target market is active on TikTok and looking for content geared toward them. We created an account and have been making our own videos and publishing them for the world to see. With no monetary investment, we just use our free time and creativity to spread the word about our brand.
Stephanie Schull, Kegelbell 
Exterior Branding
We equip all of our vehicles with visually appealing exterior graphics to help capture what it's like to "Cruise America." We often hear positive comments from customers and prospective customers about these graphics. With more than 4,500 vehicles on the road, the more our vehicles are in use, the more marketing benefit our company receives.
Randall Smalley, Cruise America
Get Personal
Not in a creepy way, but in a true authentic way. We are all exhausted from being online 24/7. Can you send a handwritten card just because? Can you organize a pickup/drop off spot for a joint activity or craft project? Can you organize a safe winter wonderland activity? I believe the secret sauce behind effective marketing in 2021 is going beyond the digital screen.
Audrey Hutnick, Smallwave Marketing
Hit It Old School
We're hitting it old-school with some of our approaches this coming year to activate our wholesale network. Our plan is to resurrect the idea of "scratcher postcards," but with actually great rewards under those silver flecks. Digital ads are becoming more expensive and are vying for subprime attention, while print advertising is seeing a resurgence in both affordability and the stronger eyes it gets.
Hana Ruzsa Alanis, Graphic Designer & Marketing Specialist
Highlight Success Stories
In 2021 we are aiming for the strategy of storytelling. We're focusing on telling our clients' stories. We believe storytelling, be it brand-led or customer-led, connects with audiences. We're combining the two to show how our brand helps our customers through their success stories. It will take us some time to find the right stories, shape them for our audiences, and tell them in a way that showcases our clients' hard work and success. Any good story has a setting, a character, character flaws, conflict, resolution, and lesson. Brand storytelling is not an exception. We plan on incorporating all those elements into our stories.
Natalya Bucuy, LiveHelpNow
Establish Yourself As Experts
When we look at 2021, it's important to understand that we still have uncertain times ahead. Therefore, we need to not only have a Plan B, but we need to work our way a little further down the alphabet. We plan to stay innovative and ready to make a pivot whenever traditional marketing efforts aren't paying off. So, we have targeted strategies for outreach, guest posting, and providing beneficial quotes for articles on high-traffic sites. By establishing ourselves as experts in our niche, we plan to exude trustworthiness and professionalism.
Sally Rong, Rellery
Live Shopping on Apps
In order to successfully market your business next year, the answer lies in adopting a combination of new social tools vs. tapping into just one. We're anticipating that the next phase of retail will heavily focus on 'Live Shopping.' For example, our partners at Facebook and TikTok are rolling out new features that will make it extremely quick and easy for consumers to make purchases directly from interactive content—without ever leaving their respective app or site. In 2021, brands will be able to sell seamlessly through Instagram's 'Checkout' feature and take advantage of TikTok's first-ever commerce partnership with Shopify. This provides a great opportunity to work with influencers across platforms and explore new channel capabilities.
Greg Gillman, MuteSix
Terkel creates community-driven content featuring expert insights. Sign up at terkel.io to answer questions and get published.