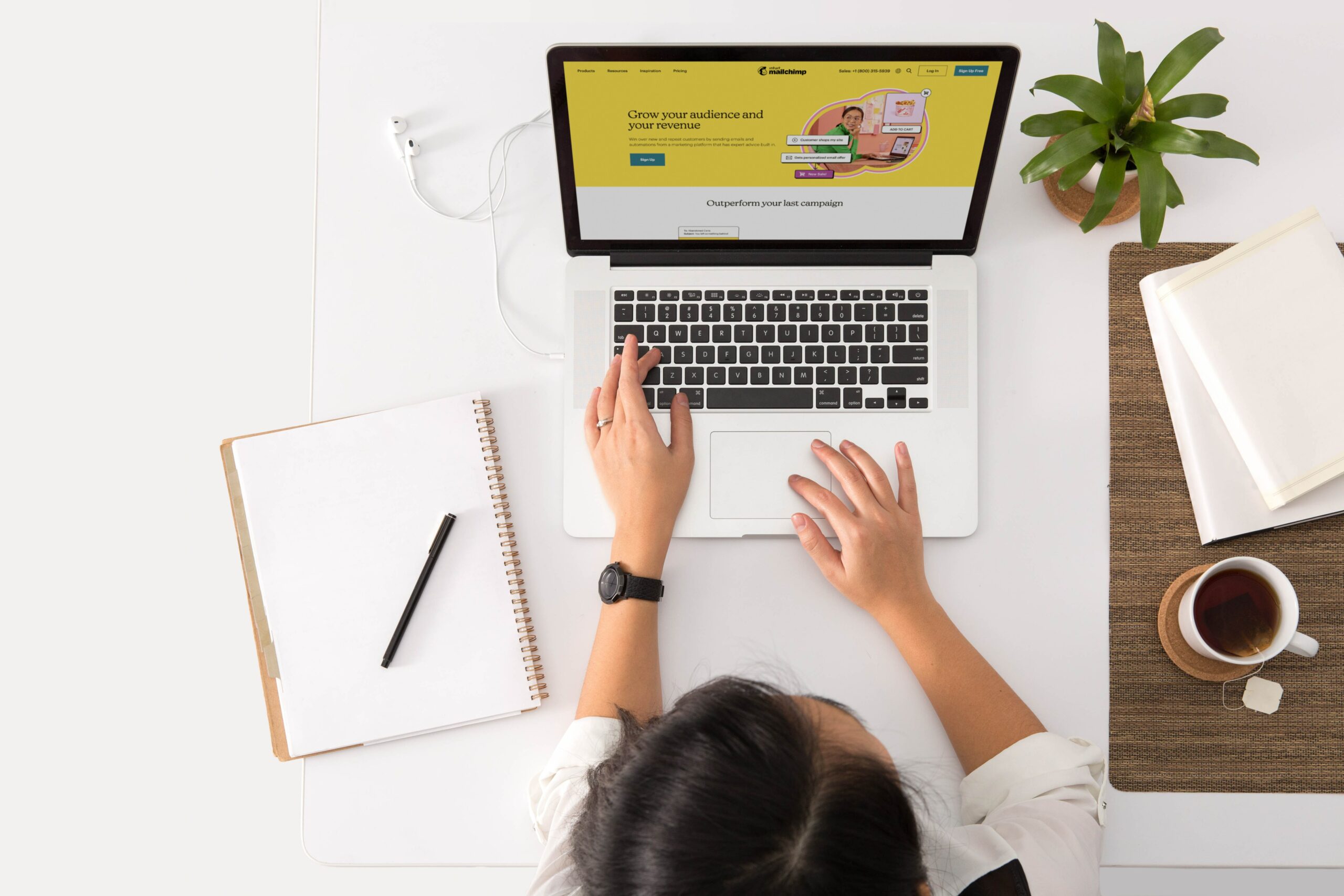 From taking subscriber numbers into account to a standard 2-5% CTR, here are eight answers to the question, "What is a good email click-through rate?"
Adjust by Your Subscriber Count
Go for 7%
5% Click Through Rate, Depending on Industry
Typically Considered to Be Around 3%
Usually Between 15% and 35%
Never Below 2%
0.5% to 3%, Depending on Segmenting
Aim for a 2-5%
Adjust by Your Subscriber Count
This depends on how big your subscriber list is. For instance, if you have a decent email click-through rate but your subscriber list is below 1,000, this is not necessarily a grand achievement.
Try to get 1,000 or more subscribers first, and then you can accurately measure how successful your click-through rate is.
Maegan Griffin, Founder, CEO, & Nurse Practitioner, Skin Pharm
Go for 7%
A standard email click-through rate is 7%, so you should aim for that or higher, although most experts agree that even a 3-5% rate is good.
You can increase your click-through rate by testing better subject lines and keeping your copy to a minimum. Don't forget to list easy, social sharing options so more than your recipient sees your copy.
Baruch Labunski, CEO, Rank Secure
5% Click Through Rate, Depending on Industry
Typically, a good email click-through rate is around 5%, but this also depends on your industry.
For example, nonprofits may have a higher industry click-through rate than brands in the tech or real estate industry. Thus, it's best to optimize your emails, so that you hit the overall industry standard click through rate.
Some things that affect click-through rates are the number of links in your email, call-to-action, and the length of the email. If your email is long and packed with a ton of links, it is harder for your audience to truly engage with it, and may be confused about what your overall message is.
Sacha Ferrandi, Founder & Principal, Source Capital
Typically Considered to Be Around 3%
We typically consider a good email click through rate to be around 3%. This means that for every 100 emails you send out, three of your recipients will click through the links in your email.
To improve your click-through rate, it is important to make sure that your emails are well-designed, properly formatted, and contain interesting content that encourages readers to click.
Additionally, segmenting your email list into more relevant groups can help you target your emails more effectively and increase the likelihood of users clicking through.
Above all, it is important to test different subject lines, designs, and content to determine what resonates best with your audience. With a bit of trial and error, you should be able to find the perfect combination that will help boost your click-through rates.
Aviad Faruz, CEO, FARUZO
Usually Between 15% and 35%
With email marketing, the open rate is a very important indicator for campaigns. The open rate is obtained by dividing the total number of messages opened by the total number of messages delivered. This is why the goal of every email marketing campaign is to have a high open-rate percentage so that users are more likely to click through to the landing page.
If you work with a large database, it is normal that the open rate is low. Although there is no average open rate, it is usually between 15% and 35%.
However, there are certain strategies you can apply to increase this number. For example, the first mailings will have a high percentage of bounced emails, because of unsubscribed addresses, and misspelled, or full mailboxes. This will influence the open rate, but the purification of the database for subsequent mailings will increase the percentage.
Piergiorgio Zotti, Sr. SEO Specialist, Teacher, & Affiliate Marketer, Consulente SEO SEM
Never Below 2%
A good email click-through rate depends on the industry and is often used as an important performance metric. A higher click-through rate (CTR) shows that the content within the email was sufficiently engaging to entice readers to open it rather than discard it.
Although CTRs will vary between types of businesses, those with higher success rates are typically between 2-5%. Anything higher than 5% or lower than 2%, depending on the industry, would indicate a campaign that is underperforming or outperforming expectations, respectively.
Achieving a better click-through rate for emails depends on leveraging several strategies, including careful audience segmenting, personalized subject lines, and timely sending schedules.
Jim Campbell, CEO, Campbell Online Media
0.5% to 3%, Depending on Segmenting
A click-through rate (CTR) for email depends on several factors, including the content of the email, the nature of the offer, and the target audience. Generally‌, good email CTRs range from about 0.5% to 3%.

However, there are some exceptions. For example, if you're targeting a very engaged group of subscribers who are likely to be interested in your offer, you may achieve a CTR as high as 10%. On the other hand, if you're targeting less engaged subscribers or those who aren't familiar with your brand, your CTR may be closer to 0.5%.
Kate Wojewoda-Celinska, Marketing Manager, Spacelift
Aim for a 2-5%
A good email click-through rate can vary depending on the industry and the quality of the email campaign. However, a general benchmark for a good email click-through rate is around 2-5%.
If your click-through rate is higher than this, it may show that your email campaign is well-targeted and engaging. If it's lower, it could mean that your emails are not relevant to your audience or that they are not effectively capturing the reader's attention.
To improve your click-through rate, you can try A/B testing different subject lines, calls to action, and email content to see what resonates best with your audience. You can also segment your email list to ensure that you are sending targeted, relevant messages to each group of subscribers.
Jason Moss, President & Co-Founder, Moss Technologies