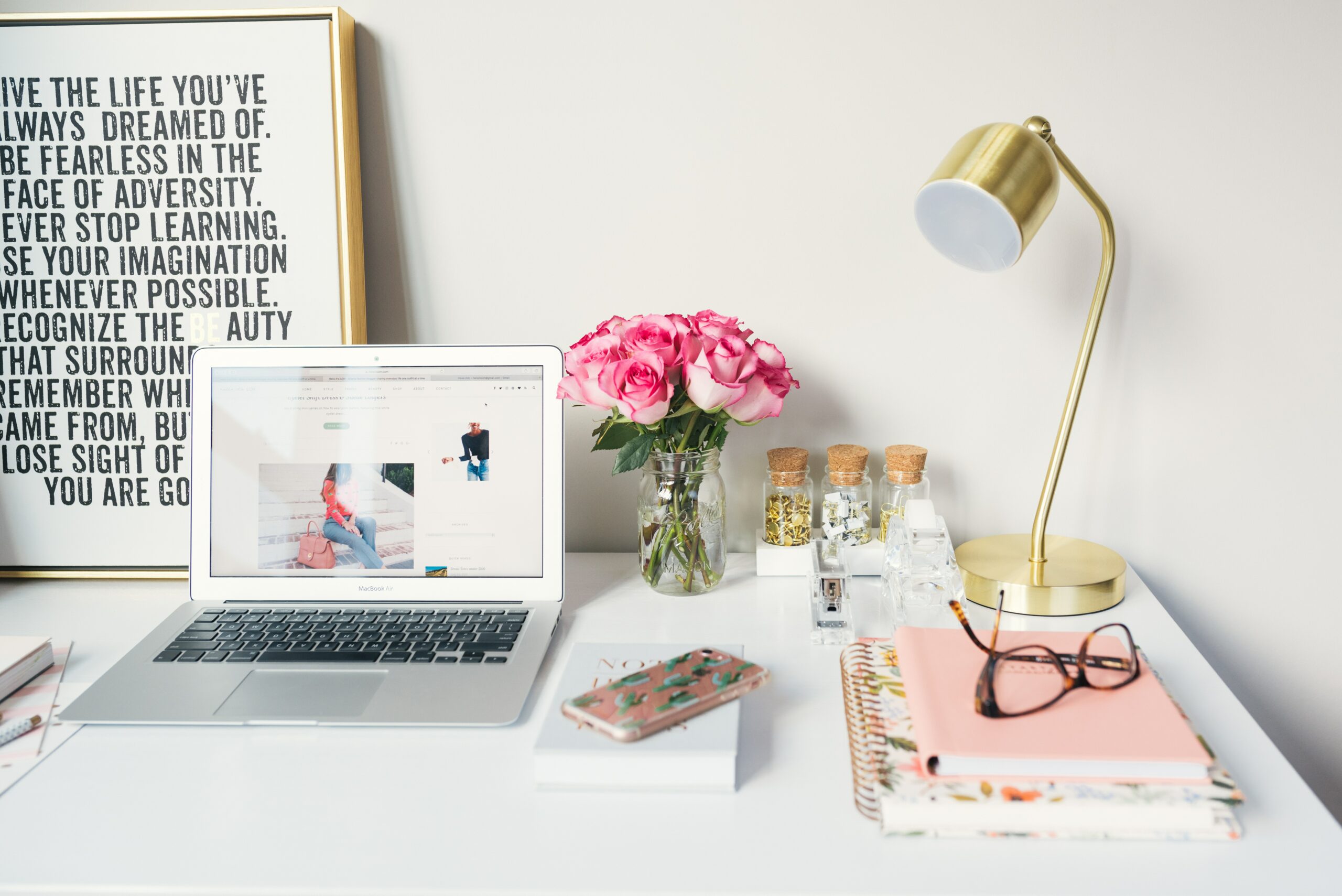 From using data to personalize subject lines to writing helpful and value-rich content, here are the 11 answers to the question, "What is your average open rate for email marketing, and what led to your open rate being so high, or low?"
18% – Personalize Your Emails
28% – Segment Your Users by Buyer Stage
40% – Understand the Where and the Why
50% – Use Consistent Storytelling With Relevant Information
30% – Write Content That Resonates
40% – Focus on an Engaged Audience
23% – Find the Right Tools
40% – Test With A/B Campaigns
22% – Regularly Purge Your Lists
21% – Send Emails at Optimal Times
48% – Craft Helpful and Value-Rich Content
18% – Personalize Your Emails
We have a high open rate, at 18%, because of the subject line. It is short, clear, and concise, with a limited-time offer included.
Our emails are also very personalized, as we use customer data to further specify the content. For example, if a customer has purchased an item before and returned it, we will acknowledge that in the email. This makes customers feel acknowledged and valued, which in turn increases the likelihood that they will open the email.

We also send emails based on the customer's activity. By sending emails at the right time and with the right information, we have increased our open rate from 11% to 18%.
Matthew Ramirez, CEO, Rephrasely
28% – Segment Your Users by Buyer Stage
Our email open rate over the last year is just over 28 percent. Compared to the industry average for marketing and advertising agencies, which is 22 percent, that is a high open rate.
The reason we've seen these results is because of several factors. We A/B test all email sends with different subject lines, then choose the most effective options. We also updated our automated marketing emails so they are segmented by buyer interest and stage in the buyer journey. And, we use personalization to make emails more targeted as well. We avoid sending emails to disengaged contacts.
As a business with a large audience, we send tens of thousands of emails every year, so it's vital that everyone gets what they expect and are interested in seeing. These tactics ensure we don't come across as spammy, as well as boosting our open rates.
Matthew Stibbe, CEO, Articulate Marketing
40% – Understand the Where and the Why
I've seen less than a 15% open rate for small lists, and over 40% for very large lists with hundreds of thousands of contacts from all possible sources.
The secret sauce is understanding the "where" (where did the leads come from?) and the "why" (why did they sign up?) of these contacts, segmenting them based on initial data and subsequent behaviors, and then going through the process of sparking desire and harvesting that desire with resonant story-telling.

Lots to unpack here:

1. Segment. Pop-up contacts will show lower CTR as compared to existing customers. Not knowing the baseline for metrics may lead you to deem campaigns successful or unsuccessful based on misleading averages.
2. Make sure you aren't held back by Gmail. Send emails from your own domain, as opposed to the "shared reputation" of your ESP.
3. Understand & respect VoC data. Use it to create compelling offers supported by narratives your database recognizes as its own.
Trina Moitra, Head of Marketing, Convert.com
50% – Use Consistent Storytelling With Relevant Information
My average open rate for email marketing is between 45-50%. I consistently email my list each week with stories and relevant information designed to help them navigate their mid-career journey.
My emails highlight their pain points, questions, and solutions that they are thinking about and talking with other colleagues, family, and friends. I've had my email list for over five years, and I consistently email them each week at the same time on a specific day.
Being consistent has allowed me to earn my email community's trust by having permission to be in their inbox each week.
John Neral, Owner, John Neral Coaching, LLC
30% – Write Content That Resonates
My average open rate for email marketing is 30%. These numbers have been achieved through personalized subject lines and content that resonates with the target audience. I also keep the emails concise, to the point, and relevant to ensure it captures attention quickly. In addition, we have optimized our send times to ensure maximum engagement from our subscribers.

It is important to remember that optimizing an open rate doesn't always mean sending out more messages. Sometimes less frequent but higher-quality messaging will allow you to achieve better results with fewer messages sent overall—well-crafted drip campaigns often perform very well for businesses.
To maximize your chances of achieving a high open rate each time you send out an email campaign, ensure you take advantage of A/B testing to determine which version works better with your particular audience and scenario.
Kate Wojewoda-Celinska, Marketing Manager, Spacelift
40% – Focus on Engaged Audience Members
Across the email marketing campaigns we run for various brands, the average open rate is around 40%. This is fairly high but we prefer to focus on the most engaged subscribers in an email list—the people who have really shown an interest in opening and clicking through previous email marketing campaigns.

We do this to improve email deliverability and increase the chances of landing in the primary inbox for every contact in our campaigns. We've seen good success with this more targeted approach across many different e-commerce markets.

If brands are wanting to experiment and increase average email open rates then a great starting point is to only email the people who have opened a campaign from you in the last 45 – 90 days. In most cases, this will improve open rates, and in time the overall deliverability across the entire email marketing program.
Ryan Turner, Founder, Ecommerce Intelligence
23% – Find the Right Tools
My typical email open rate is 23%, and a lot of that is owed to the process of finding the right email addresses!

I have used and analyzed over 74 different tools, and in the end, I have narrowed my choice down to one tool that I rely on the most for finding the right email addresses and generating a long list of leads. It's called Find That Lead, wherein you just have to put a company's domain name and it generates a list of contacts from the company.

You can also apply filters to separate out just the email, phone number, and address of CEOs, Founders, Managers, or other C-level executives. You can also use the tool for just verifying the email address of a person.
Kartik Ahuja, CEO & Founder, GrowthScribe
40% – Test With A/B Campaigns
We consistently see an email open rate of about 40%, which is about double the average for most businesses. We've achieved this largely through conducting A/B tests where we sent two different versions of subject lines, format, and copy to each half of the recipients.
From there, we were able to measure which options performed best, and we fine-tuned our strategy. From there, our open rates really began to climb. Even with our open rate success, we still do frequent A/B/ tests because we don't want our messaging to grow stagnant.
Annie Ricci, Sr. Manager of Digital Marketing, Prima
22% – Regularly Purge Your Lists
In terms of email marketing, my average open rate is 21.5%. Due to the fact that your audience connects with the subject lines we utilize, we have a higher open rate.
We also employ double opt-in. Double opt-in requires the user to confirm their desire to receive communications from your company (although this is not a requirement under GDPR). We don't send emails to people who don't care about them too much because if they did, they wouldn't read them, which would decrease our open rates.
We request that our readers add us to their list of reliable contacts. We may improve the number of emails delivered by simply asking our readers to add the "from" email address to their contact lists
Then, we purge the emails on our list. Three consecutive unopened emails from a subscriber indicate that they may no longer be interested in receiving emails from us.
David Reid, Sales Director, VEM Tooling
21% – Send Emails at Optimal Times
Our average open rate tends to float around 21%, which is more or less in line with national averages for other small businesses our size.
We have achieved this open rate by crafting engaging subject lines and providing content that is tailored to our customer's interests and needs. Additionally, we make sure to only send emails at times when our customers are most likely to open them on their email platforms of choice. Having concise and relevantly tailored email content is the name of the game.
48% – Craft Helpful and Value-Rich Content
The average open rate for my email marketing is 48%. I've cultivated an engaged list over the last four years offering high value or what I termed "irresistible freebies" to opt-in and then continuing to share tips and tricks on ways to make more money with their websites.
Yes, email lists are there to sell your service, but in my opinion, it's primarily to build that know-like and trust factor and to offer an immense amount of value.  And eventually, the subscriber may have a problem that you, as the service provider, can solve, and you'll be right there in the inbox recommending a solution.
Jenny Belanger, CEO & Creative Director, JennyB Designs