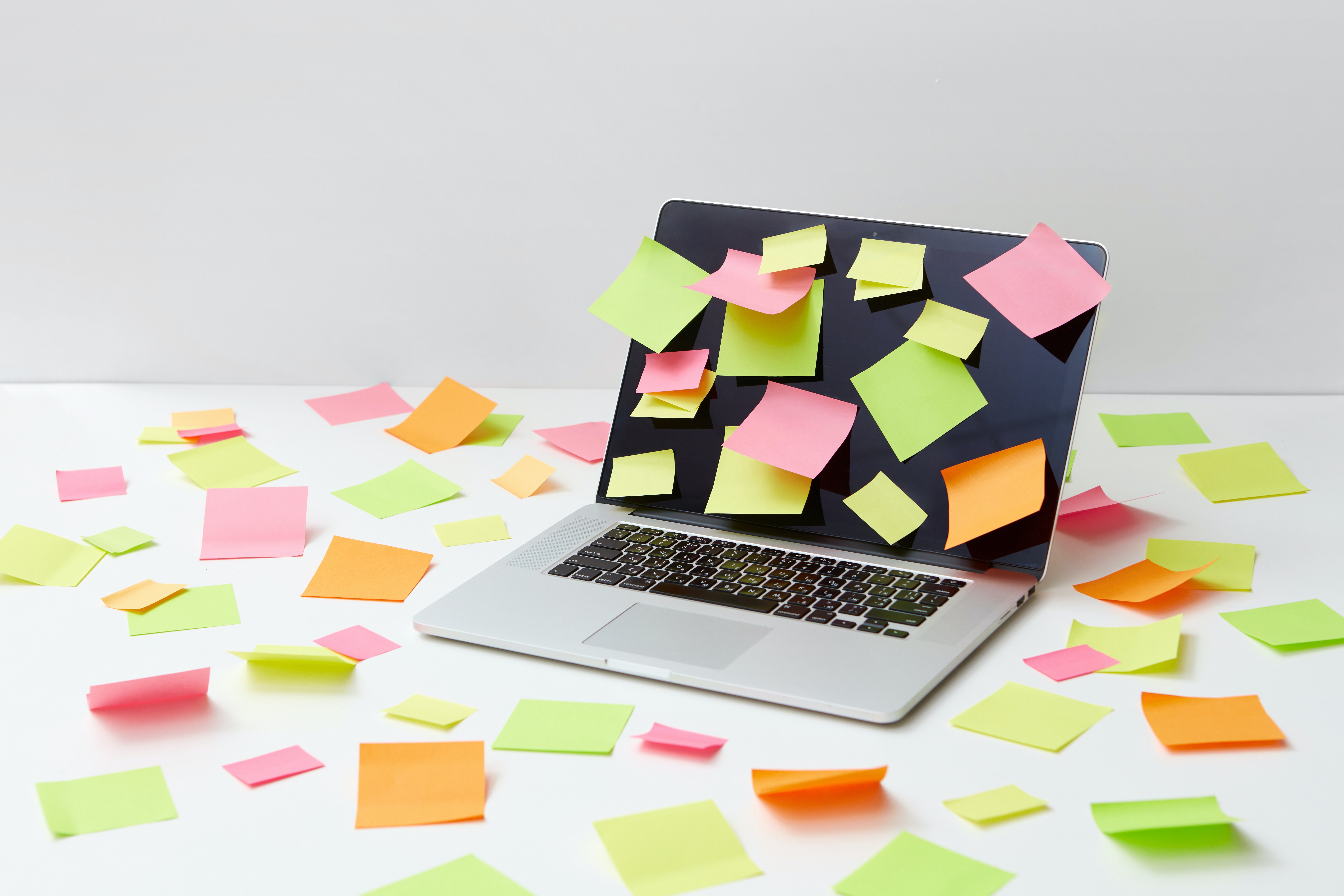 What is the most common mistake brands make with their email marketing campaigns?

To help you identify common mistakes with email marketing campaigns, we asked marketing professionals and business leaders this question for their best advice. From not ignoring email personalization and data to including a strong call-to-action, there are several do's and don'ts that may help you conduct effective email marketing campaigns for your business.

Here are 12 do's and don'ts of email marketing:
Don't Ignore Email Personalization and Data
Make Emails Natural and Avoid Branding
Don't Neglect Mobile Users
Allow Users Control Over Their Subscriptions
Avoid Spelling and Grammar Mistakes
Don't be Desperate for Engagement
Test Your Email Content for Effectiveness
Avoid Obnoxious Subject Lines
Do Not Use Black Hat Techniques
Make Your Emails Load Fast
Don't Leave Out The Value When You Email
Include a Strong Call-To-Action
Don't Ignore Email Personalization and Data
The most common mistake brands make with their email marketing campaigns is that they do not work on email personalization and don't rely on data when setting up email campaigns. This results in low open rates, high unsubscribe rates, and high spam complaint rates. To avoid making this mistake, brands should focus on email personalization and use data to segment their email lists. This will help them send more relevant and targeted emails that are more likely to be opened and clicked on. Additionally, brands should also use data to track the performance of their email campaigns so they can continually optimize and improve them.
Iryna Kutnyak, Quoleady
Make Emails Natural and Avoid Excessive Branding
The first step for a successful email campaign is that people open your email. Second, people need to start reading your content. This sounds easy, but in reality, companies fail on precisely these two steps. Why? Because the email is recognized as an advertisement right away. Email is the one channel where the brand does not help.
People read emails from people. We consider emails from a company (especially if we do not know them well) as spammy. Therefore, do not brand your emails. Do not use HTML markups too much. Do not try to deliver a shiny brand experience. Instead, mimic how a natural person would write. Just plain text and probably an image. Keep it short. Do not include multiple topics. Just send out the one fact you want to convey without much background noise. People will appreciate reading information. Not an advert.
Stephan Wenger, B2B Marketing World
Don't Neglect Mobile Users
One common mistake brands make with their email marketing campaigns is neglecting mobile users. If someone cannot read an email at a glance, they will likely simply not read it period. Having messy or warped content anywhere in the preview can put people off from reading an email out of fear it is spam or malware too. Always remember that text, graphics, etc. look different on a computer screen, versus a phone screen.
Tony Chan, CloudForecast
Allow Users Control Over Their Subscriptions
One of the worst email marketing mistakes your company can make is limiting the control users have over their settings. Let your users manage their subscriptions and give them the chance to choose the type of content they want to receive. Not assuming that all of your customers want to sign up for all your emails or newsletters shows them that you care about their preferences and helps you keep them interested. Your customers should feel excited when they get one of your emails, not annoyed.
John Cheng, Baotris
Avoid Spelling and Grammar Mistakes
Simple spelling and grammar mistakes. I just don't trust a brand when they send me marketing emails and I catch easy spelling and grammatical errors. The company loses my trust immediately because it shows me they don't respect their customers. If a company can't put the time and effort into doing a simple spelling and grammar check, why should I expect them to put time and effort into their product, or customer satisfaction? If a company doesn't respect their customers, why should customers respect them?
Karim Hachem, Sunshine79
Don't be Desperate for Engagement
You know that feeling you get when you walk into a furniture store and a salesman rushes you before you've even had a chance to get your bearings? Don't be that. There are few bigger turn-offs to email list subscribers than being bombarded with front loaded content. Lambasting consumers with emails right after they sign up for your email listing are surefire ways to get labeled as spam in their minds. And we all know where spam goes. Don't be desperate for engagement. Design your email flow to be conscious of your readers' time and personal agency. It's always better to have one email over a six that got tossed in the trash bin.
Alex Chavarry, Cool Links
Test Your Email Content for Effectiveness
We see many brands fail to test how effective their content converts their users. Use split testing methods to make sure the emails you send to generate leads or convert sales are using effective content to do so. Each target audience reacts differently to branded content. The best way for your business to know what they're using as marketing content is effective is to test the content against other variations until they have optimal results. When you don't test your content, you make a shot in the dark. To get the best ROI for your business, invest in strategic marketing testing to ensure your business can do what it's made to do.
Kevin Miller, kevinmiller.com
Avoid Obnoxious Subject Lines
Obnoxious subject lines will deflate any email marketing campaign. Even the best products and promotions don't stand a chance with consumers if the marketing campaign does not get its foot in the door. Annoying subject lines will get that door shut in an instance. Effective subject lines should peak the curiosity of the target audience and avoid utilizing a salesy tone. Consumers do not want to be sold over email. Email sales pitches equal spam in their mind. A true value add that is visible from the subject will grab the attention of customers. Every effective marketer should also consider testing subject lines in order to see what resonates with their customer base.
Katy Carrigan, Goody
Do Not Use Black Hat Techniques
When talking about email marketing campaigns, most mistakes fall within the category of black hat techniques for improving visibility online. One common mistake that we have experienced is adding people to newsletters that they haven't signed up for, as well as buying subscribers. These practices might seem like they increase the reach at first glance, but can be very dangerous and harm the authenticity and legitimacy of your email marketing campaigns. This is so due to the fact that as a result of this practice, your emails will be sent to the "spam" folder, and consequently place the connection between your brand and the spam folder for the people that receive those emails. Make sure you avoid that, and only use white hat techniques to improve web traffic and brand visibility, as there are many ways to promote a successful email campaign.
Marco Genaro Palma, Genaro Palma
Make Your Emails Load Fast
If you're sending an email to a customer or potential customer, make it a priority to create one that loads within two seconds or less of clicking. If a customer has decided to open your email, you only have seconds to make an impression. This shouldn't mean that you stuff your email with heavy visual content like stock images and videos to a point where it affects the loading speed., set a cap on the number of images used and compress the media as much as possible to get the best of both – a shorter load time and an attractive email. Furthermore, you can consider using impactful content that grabs and keeps the attention of the recipient instead.
Igal Rubinshtein, Home Essentials Direct
Don't Leave Out The Value When You Email
Marketing campaigns often include promotions that are content-rich, as we wish to entice our target audience by offering value, but somehow, many businesses make the mistake of removing that element in their email marketing efforts. It is important to understand that your business has more than products to offer your customers, it has knowledge and expertise. By designing your email to offer value, whether it is answering questions, providing the latest industry information, or offering helpful tips, you will motivate your customers to open your email. Neglecting to do this, and limiting them solely to advertisement status, will have your quickly losing interest, and you will see your open rates decline, as well as your subscribers.
Anthony Puopolo, Rex MD
Include a Strong Call-To-Action
Many brands neglect to include a strong Call to Action in their email marketing campaigns. One of the necessary components of driving good conversions through email marketing is including a colorful, 'loud' request to users to progress through the sales funnel. The best CTA's pop out from an email, usually in blue, red, or orange, to get users' attention about a product's value. When the next steps to buying or browsing a product get lost in the content of a marketing email, businesses lose out on conversions due to expecting users to work harder than they likely will.
The key to driving the best conversions is to use obvious CTA's that make progressing through the sales funnel as easy as possible for users. Focus on your emails' visual appeal and plant strategic CTA's that grab users' attention.
Shawn Munoz, Pure Relief
Terkel creates community-driven content featuring expert insights. Sign up at terkel.io to answer questions and get published.