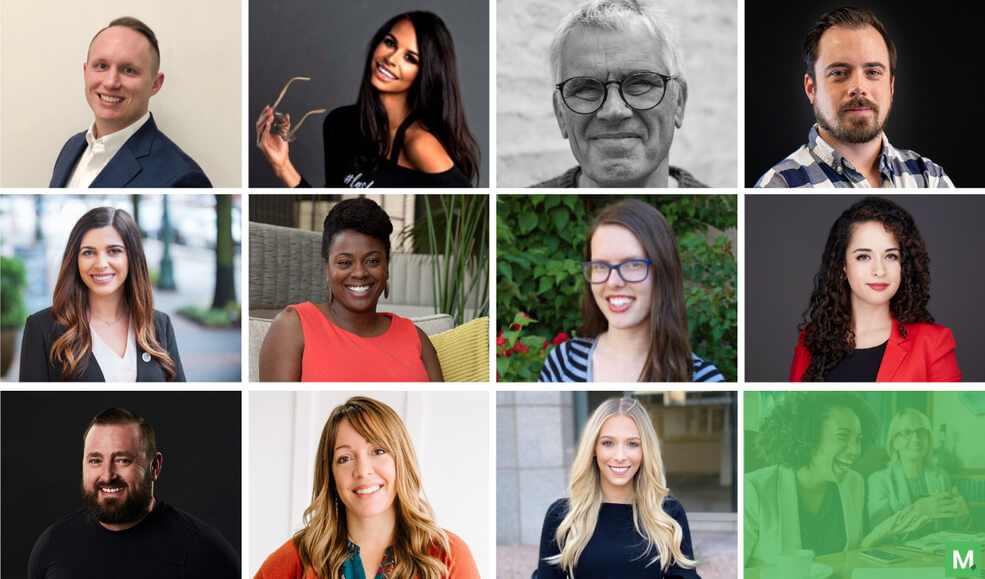 Small businesses rely on productivity and marketing tools to get things done efficiently and effectively. In such a fast-paced, sometimes hectic environment, a wide range of tools can help calm the storm. From task management platforms to shared inbox software, automation increases organization, communication, and success.

Below, 11 thought leaders talk about their best time-saving productivity and marketing tools that they can't live without.

Phone Calls

We are fully aware that "speed" is a critical aspect of staffing. Every HR professional who is seeking our assistance needs a new hire ASAP. So what's the best productivity tool to ensure a process goes smoothly? It might surprise you when I say this, but nothing beats "the phone." The reason? Miscommunication is the number one thing that causes delays and setbacks. By picking up the phone and talking with someone, all processes can reach their full potential in terms of productivity.

Michael Bratta, Interim HR

Planoly

We use Planoly to auto-post our Instagram posts. That saves us so much time!

Vanessa Molica, The Lash Professional
Threads

A software that centralizes all emails, business calls, and communication within an organisation. We developed Threads to bridge the gap between remote work and collaboration within our own company. We knew our staff would not embrace email sharing unless it saved time and protected their privacy. Today, Threads is used by companies to index all the data that passes through employees every day. What could be more productive than being hyper-organised across an entire company?

John Yardley, Threads

Calendly

I have a few depending on what I am doing. For email, Mailchimp is my go-to. Easy to set up and manage. I use Evernote to write out the content and ideas that I jotted down in my notebook such as what is going to be in my next newsletter. For social posting, I've used Planoly in the past to schedule Instagram posts which was helpful. For scheduling calls, Calendly is a godsend. Send the person your Calendly link, they find a good day/time and done. No back and forth, it's great!

John Indiveri, Talent Acquisition Manager

Canva

I am an avid Adobe Creative Suite user but Canva has become a tool I use daily to create quick and beautiful digital advertising templates. If you are running social media campaigns, banner ads, or even creating gifs for email campaigns, Canva is an invaluable tool. Everything lives in the browser app so you can access your designs anywhere. Another added perk is it has a free version with a ton of capabilities.

Brooke Dillard, Vision Hospitality Group, Inc.

Keap

I'm in love with Keap right now. It helps me manage all of my business processes from one place (daily email, marketing emails, tasks, sales pipeline, appointments, billings).

Maisha Hagan, Beauty & the Boss, LLC

Asana

I love Asana. I am notorious for forgetting deadlines which makes Asana a godsend. I can track projects, assign tasks to myself and others, and get instantly notified when someone comments or completes a task. Plus Asana nicely nudges me if I'm getting too close to a deadline and have not added or completed any deliverables.

Hana Ruzsa Alanis, Solar-Breeze

Gain

My favorite marketing tool is Gain. Gain is a social media scheduling tool that allows you to manage all your content for all your clients in one place. Unlike other scheduling tools, Gain offers a feature that lets you duplicate one post for all social channels. This is a huge time saver when putting together monthly social media calendars for our clients.

Grecia Olachea, Markitors

Typinator

I am a huge fan of Typinator or any text expander. I am amazed at how many repetitious details that I have to type over and over. I automate all of my canned responses to a couple of keystrokes which saves me a ton of time in aggregate.

Lukas Ruebbelke, BrieBug

ReplyPro

ReplyPro is a big time-saver for me. It drops all our online reviews into one platform and notifies me in real-time so I can respond as needed.

Chryssa Rich, Primary Health Medical Group

Yoast SEO
Yoast SEO is a WordPress plugin that helps us optimize our landing pages and blog posts for search engines. Using Yoast, we are able to select a target keyword and then optimize important on-page SEO elements like page title tags, header tags, ALT tags, and of course, content. There are many SEO plugins (and experts!) out there for WordPress, but Yoast has been a consistent, reliable tool for any small business.
Megan Hari, Swoon Group